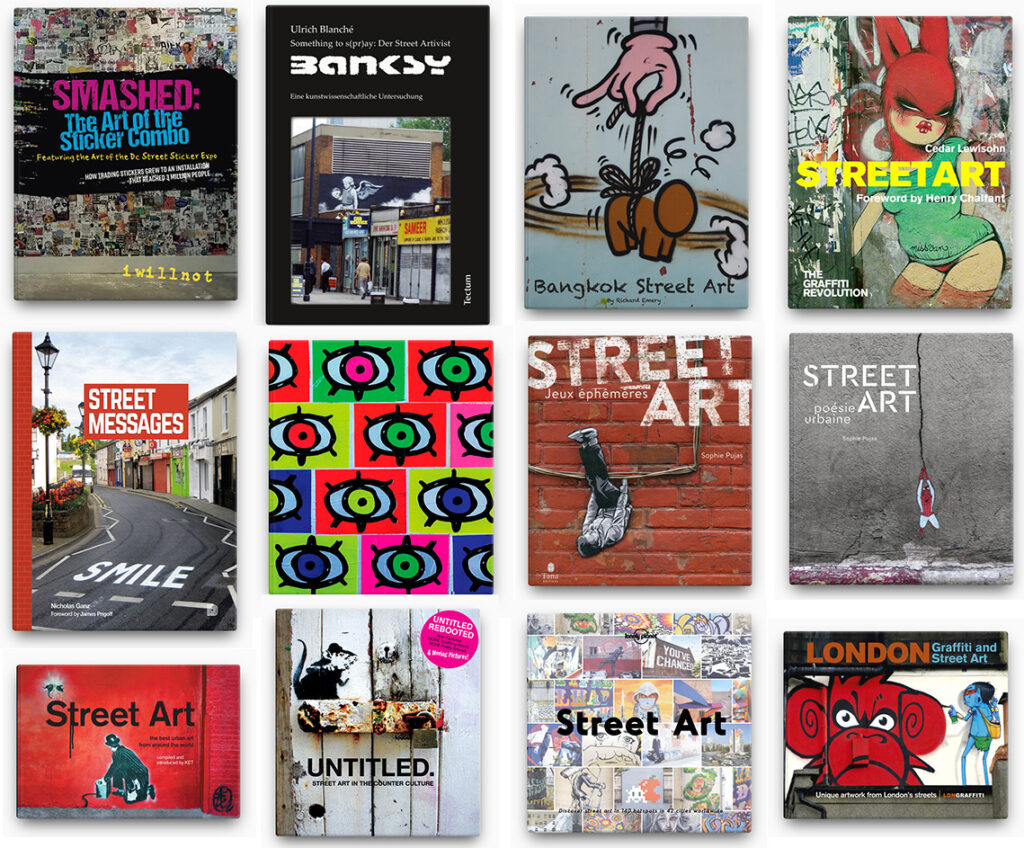 A todos nos gusta el arte urbano, así que busqué geniales books de Street Art que debes conocer para deleitar una cultura tan presente, esa que adorna social y artísticamente los espacios abiertos.
Esta recopilación son de books para dispositivos iOS y MacOS, están en distintos idiomas pero listos para enriquecernos con sus imágenes y descripciones.
EL arte urbano es una expresión con infinidad de narrativas visuales, estas enmarcan la sociedad, los tópicos y utopias que muchos deseamos, muchas de ellas provocan tanto un deleite visual como una conciencia humana.
Espero los disfruten si adquieren alguno de estos books de Street Art.
Books de Street Art
Street Art
BOOK ∙ 2017
Lonely Planet
Discover the street art scene in London, Melbourne, San Francisco and 39 other cities around the world through vivid photography. From Banksy's stencils and Invader's mosaics to amazing murals, this insider's guide provides practical details and maps of where to find secret stashes of street art, and introduces key artists, festivals and locations.
Street Art
BOOK ∙ 2013
Cedar Lewisohn
Street Art – art made in public spaces and including graffiti, stickers, poster art, stencil art and wheat-pasting, but not corporate-sponsored advertising or «public art» – has become one of the most popular and hotly discussed areas of art practice on the contemporary scene. Developing out of the graffiti writing tradition of the 1980s, through the work of artists such as Banksy and Futura 2000, it has now reached the mainstream, the subject of bestselling books and commanding high prices at auction.Up until now there has not been a measured, critical account of the development of Street Art as a global phenomenon within the context of the history of art.
Street Art
BOOK ∙ 2015
KET
From Banksy to Blek le Rat, JR to Futura, the street art phenomenon is sweeping the globe. With people turning up in their thousands to view the first street art exhibition at the Tate Modern in 2008, and with celebrity endorsements from the likes of Brad Pitt to Damon Albarn, street art has captured the imaginations of art-lovers everywhere. In this exciting and fresh follow-up to the highly successful Graffiti Planet and Graffiti Planet 2, expert KET brings together another 100 awe-inspiring and extraordinary examples of urban art from around the world. Street Art is a great introduction and the perfect companion for anyone excited by this imaginative and highly prevalent art form.
Smashed: The Art of the Sticker Combo
BOOK ∙ 2019
iwillnot
Smashed: The Art of the Sticker Combo is a street art photography book that shows how trading street art stickers by mail has grown into a gallery exhibition that reached three million people in 2016. Over the last 5 years the DC Street Sticker EXPO has evolved into Washington DC's largest group show.
Street Art
BOOK ∙ 2015
Sophie Pujas
25 artistes de street art vous présentent leurs plus belles œuvres !<br />
Pirater la ville, en faire un vaste terrain de jeu : le street art offre un pas de côté, une subversion du regard sur les lieux familiers.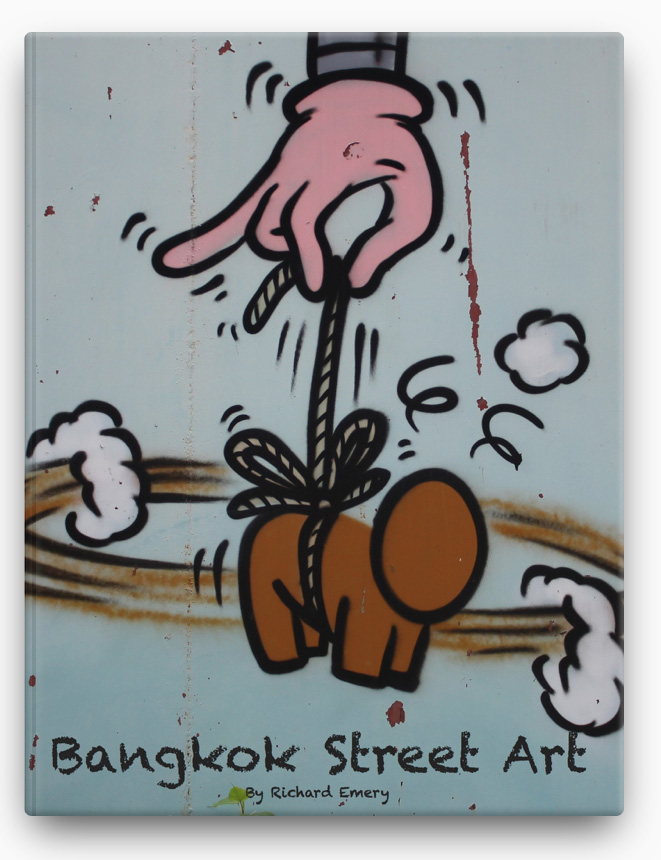 Bangkok Street Art
BOOK ∙ 2013
Richard
A large selection of street art taken over a year in Bangkok from the summer of 2012 to 2013. Much of the work is no longer around due to the nature of street art being done in abandoned buildings many of which have since been demolished. So many of the images have already been destroyed and are only available in this book.
Untitled. Street Art in the Counter Culture
BOOK ∙ 2012
Gary Shove
Untitled. Street Art in the Counter Culture Rebooted
Special Edition Enhanced Ebook containing additional writing, photography and 13 film shorts.
Not to be filed under history, photography, design or non-fiction, as it contains outright lies and outrageous subjective opinion, this book is definitely about street art. It is also about now. Fungus grows on your collected wild-style pioneers. Vile passions rage between old schools and new. Stuff flies out from under the hammer at auction houses and property developers fund street art shows to liberal press fanfare. Oh, and Banksy hits the West Bank. Is anyone taking this thing seriously? Should it be taken seriously? Is it all just an immense daisy chain of poker faces, irony and mind games?
London Graffiti and Street Art
BOOK ∙ 2014
Joe Epstein LDNGraffiti
Over the decades, London has become a diverse landscape for all forms of graffiti and street art. From the better-known artists, down to the constant stream of fresh new talent attracted to the streets, London is a graffiti artist's paradise and the images represent a London simmering with artistic flair.
Street Messages
BOOK ∙ 2015
Nicholas Ganz
There is plenty of creativity within the international graffiti and street art scene. Writing text messages in public spaces has been a unique art form and a means of communication between humans for thousands of years. Many street artists work only with text, written messages or poems, and not necessarily only with colourful murals, styles, tags and logos. Street Messages is the first publication that delivers a deep insight into this literary form of expression in the world of global street art.
Street Art – Jeux éphémères
BOOK ∙ 2016
Sophie Pujas
Après le grand succès du premier livre «Street art, poésie urbaine» Sophie Pujas revient avec un nouvel ouvrage consacré aux artistes de l'éphémère qui révèlent la poésie des paysages urbains.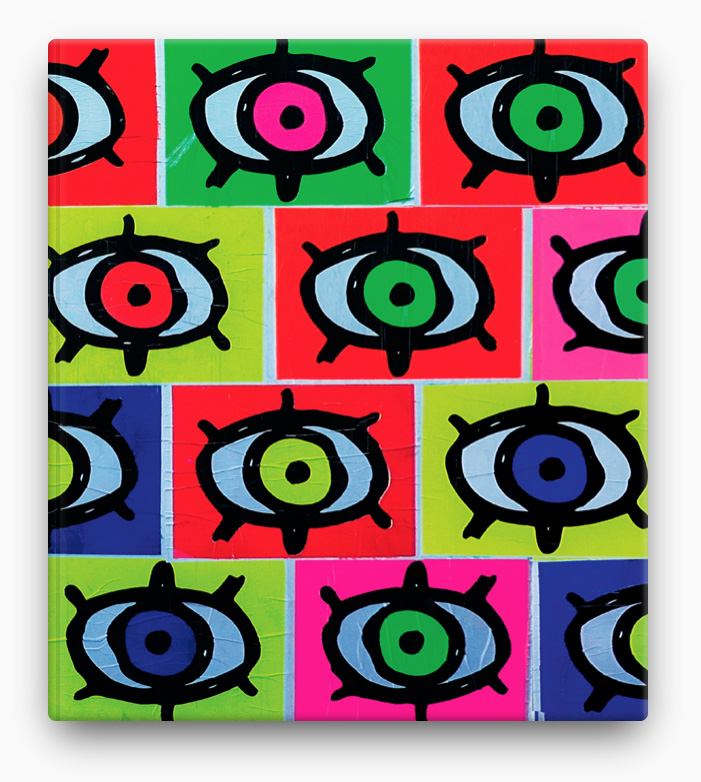 Graffiti Fine Art II – 2015
BOOK ∙ 2014
SESI-SP Editora
O que se convencionou chamar street art, ou arte urbana, nasceu no seio de uma cultura alternativa que se globalizou, caracterizando-se por suas mensagens contestadoras, de crítica social, política e cultural. Ela é essencialmente o retrato de uma sociedade contemporânea, miscigenada, urbana e atenta à diversidade.
Something to s(pr)ay: Der Street Artivist Banksy
BOOK ∙ 2010
Ulrich Blanché
Mit Sprühdose, Pinsel oder Textmarker machen sie sich künstlerisch nicht nur die Straße zu eigen: Street Art Artivisten. Der britische Ex-Graffiti-Sprüher Banksy – ein Pseudonym – ist ein Meister dieser neuen Kunst-Spielart mit alten Wurzeln.