From the Hearth | Colección de Amor 2018 en Society6
Hola amigos, se acerca el día del amor y la amistad, Society6 ya seleccionó su "From the Hearth" como colección de Amor 2018. Así que están todos listos para imprimir su cariño este 14 de Febrero.
Muchos sabemos que la mercadotecnia se torna al mil por hora en estas fechas, el ingenio y descripción de los sentimientos se materializa y todos esperamos celebrar de la mejor manera. Podemos ser creativos, pero una opción super sencilla, es mandar a imprimir ya sea una frase genial de amor, una ilustración que identifique lo que sentimos por nuestra pareja, o simplemente un arte que simbolice lo más profundo de nuestro corazón.
Para el amor 2018, society6 vuelve a seleccionar lo más cute de los artistas de esta comunidad, como siempre, es grande la selección, así que, me tomé la libertad como cada año, en hacer los art prints que más me gustan y los que más dedicaría a mi pareja.
Les comparto parte de esta genial colección, espero les guste tanto como a mi, para más información sobre los prints, la obra o el artista, solo clic sobre la imagen y conocerá más.
From the Hearth | Colección de Amor 2018 en Society6
The Missing Piece Canvas Print by rebeccaflattley
kiss more often (B & W) Framed Art Print by Sophie Schultz
Tart Therapy by David Olenick – T-shirt
YOU ARE MY FAVORITE Throw Pillow by allyjcat
Mandala hand 1 All Over Print Shirt by angeldecuir
Love Hurts Wall Tapestry by Henn Kim
Hedge-hugs Duvet Cover by sophiecorrigan
Let's Strike A Match Canvas Print by bunnymiele
finders keepers Window Curtains by Danse de Lune
The Wave of Love Framed Art Print by huebucket
Rose Gold Folklore Pattern All Over Print Shirt by marigoldstudios
Love Message iPhone Case by budikwan
Love Space Long Sleeve T-shirt by tobefonseca
Music in every heartbeat Unisex V-Neck by budikwan
Love Yourself Ele 2 Beach Towel by ilovedoodle
Wild Thing Shower Curtain by wharton
Love in the Desert Cacti Pattern All Over Print Shirt by oursunnycdays
Heart Graphic 4 Coffee Mug by maboe
LOVE in bloom Unisex Tank Top by skinny_love
Love Letter Tote Bag by angelarizza
Love Always Wall Tapestry by frenchandpenny
Valentine's Day art Canvas Print by artisjourney
Never Let Me Go Metal Print by nadja1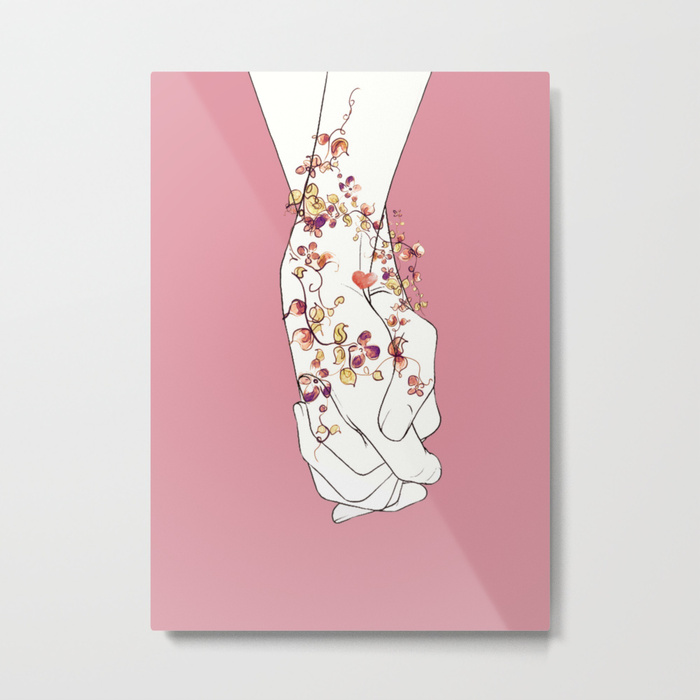 ---
Igual les dejo el link de la colección del año pasado aquí: Un poco de amor desde society6